With RADEQUAL and Manchester City Council, we put together a 3-part conversation which gave a platform for people in Manchester to discuss problems in their communities as well as potential solutions.
Our Brief:
Communities across the country have been tried and tested in 2020 as less interaction due to COVID-19 and divisions as a result of a global social awakening have led to overriding feelings of disunity and isolation. It was in this social climate that RADEQUAL, a campaign run by Manchester City Council, approached us to run a series of virtual panel events on how communities can unite against prejudice, hate and extremism.
By running these conversations, the goal was to facilitate discussions that allow people to better understand and tackle the social issues around them whilst also drawing attention to RADEQUAL's aim to challenge, connect and champion communities across Manchester.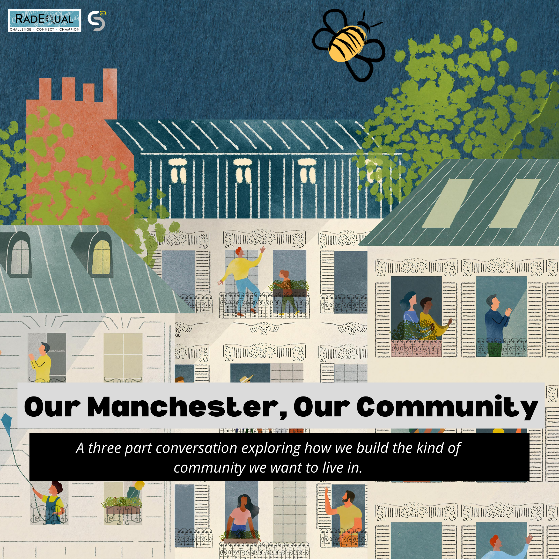 Our Idea
Virtual events can be amazing but we realised that by this point many people were suffering from Zoom fatigue so, to engage people, we needed more than just a panel. Therefore, our events became more than just panel events but rather discussions where each participant's opinions would contribute to our conversation.
This is how `Our Manchester, Our Community` became a 3-part conversation, still carrying the positive message that RADEQUAL represent, whilst drawing in people to discuss the prominent issues that they see in their own communities.
For each event, we brought together a panel of changemakers who can bring specific insight into the theme, designed the publicity materials, spread the event using our social media platforms as well as hosting and running each event.
Our Events
Part 1 – Exploring how we build cohesive communities in Manchester
As part of the brief, this first event brought together existing RADEQUAL partners to share their projects within Manchester which creatively combat extremism within their communities.
As the panellists spoke, there was a simultaneous discussion in the chat function which fed into the questions and topics discussed, allowing for all opinions to be heard.
Part 2 – Exploring how we keep young people safe
This event was centred on how we can overcome youth violence and the misrepresentation of young people in order to keep all young people safe.
As we were targeting young people for this event, we ensured that we brought in panellists who not only work with young people but are youth leaders themselves.
We wanted to ensure that this event used a variety of forms of interaction so we used a clip of the film `Amani` produced by one of our panellists as well as polls to gauge the opinions of our audience.
Part 3 – A conversation on the city's `Our Manchester` strategy
Our final conversation was an opportunity for Manchester City Council to gain some feedback from members of the community.
Using polls and breakout rooms, we had some frank and honest conversations to provide the council with the community interaction that they need to actual fulfil the RADEQUAL aim of challenging, connecting and championing communities.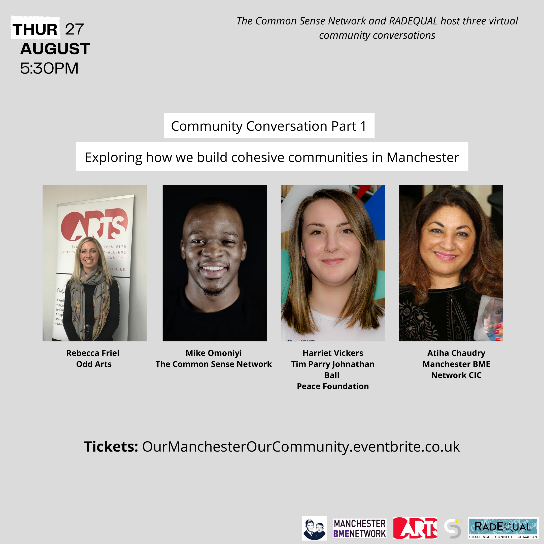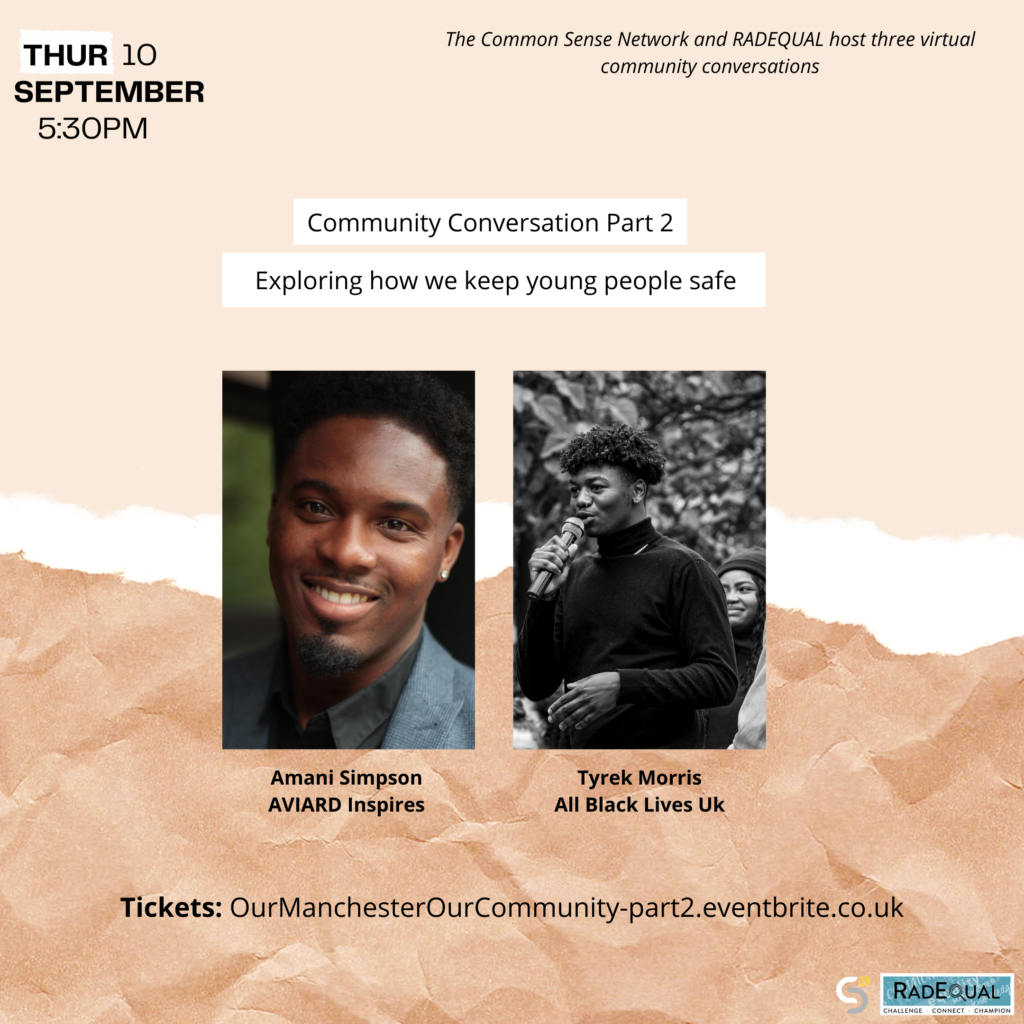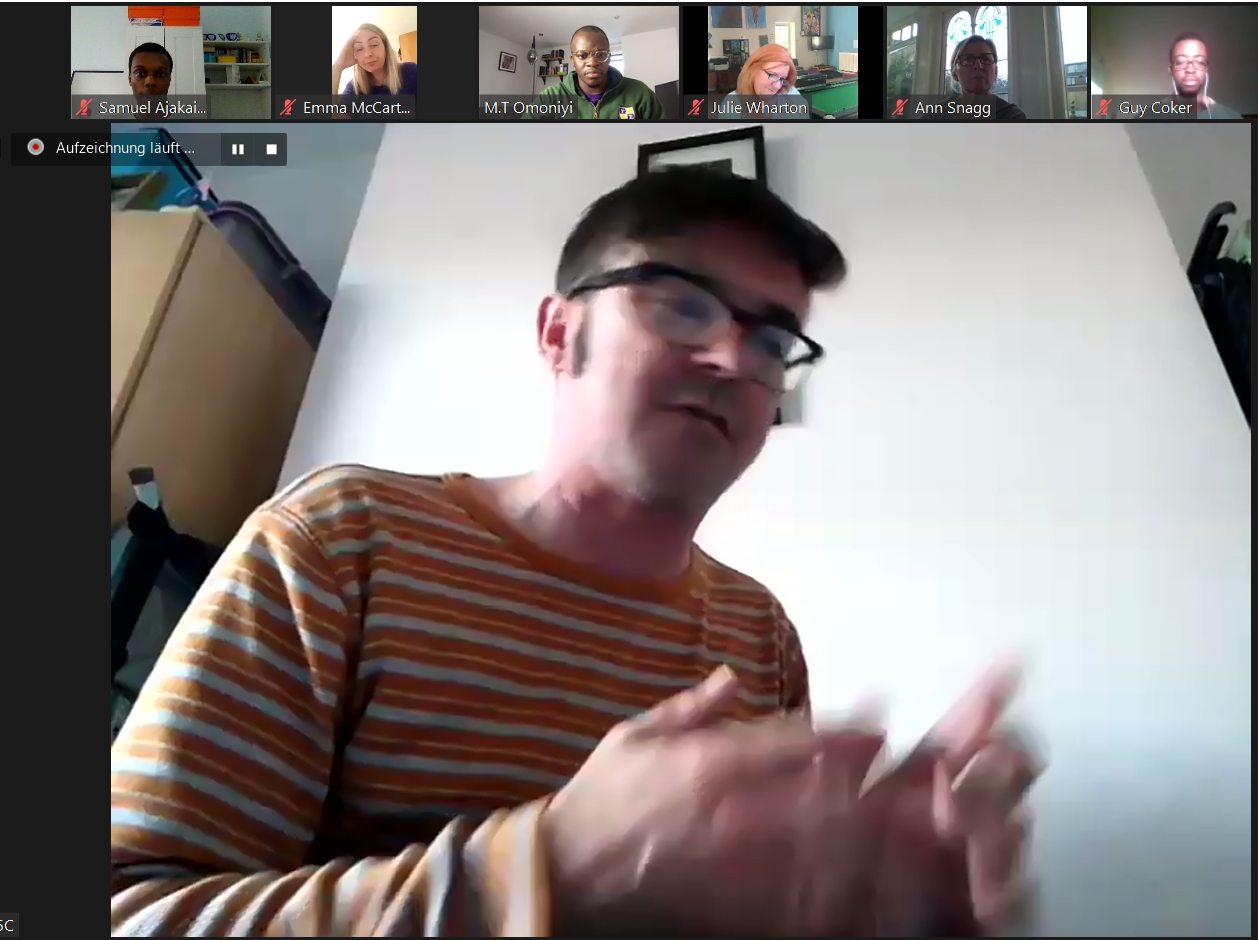 Our Outcome
166 people signed-up for the sessions

Over 30 attendees at each session
75% of attendees were interested by the sessions and found the content beneficial